Top 8 Famous War Horses from History
When thinking of famous horses most people first think of well-known race horses like the legendary Seabiscuit, but there have been many incredibly brave war horses which should not be forgotten.
These 8 war horses became famous for their loyalty and enduring service in the face of incredible hardship.
8. Chetak
Chetak was the horse of the King of Rajputs of North India, Maharana Pratap. Chetak was killed after suffering an injury on 21 June 1576, during a battle between the Rajputs and the Mughals at The Battle of Haldighati.
Chetak was so beloved by King Maharan Pratap that he commissioned a statue in Chetak's honour which stands in Haldighati, in the Rajsamand district of Rajasthan.
7. Bucephalus
Perhaps the first 'celebrity' horse in history, Bucephalus was the favourite stallion of the formidable Alexander the Great, and is often described as massive beast of a horse.
Bucephalus accompanied Alexander throughout many battles, but unfortunately succumbed to injuries sustained during the Battle of Hydaspes in 326 BC.
6. Traveller
Traveller, a grey American Saddlebreed, was the favourite stallion of General Robert E. Lee, a Confederate Army Commander during the American Civil War.
Traveller was renowned for his strength, speed, and courage during combat and he remained by Lee's side until 1871.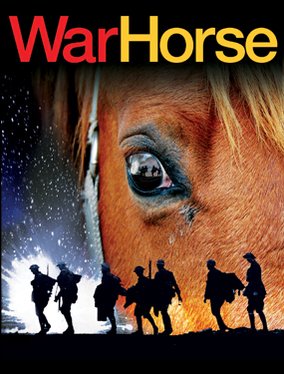 5. Kasztanka
Kasztanka, which means 'chestnut' in Polish owing to her colour, belonged to Polish war hero Marshal Jozef Pilsudski and she carried her master in many battles of the Polish Legions at the side of Austro-Hungary and Germany during the First World War.
I can't help but wonder how this beast of a horse would've done amongst the great racehorses of today, but unfortunately we will never know!
Modern horse racing tips NZ are very helpful when it comes to placing well-informed wagers, so be sure to keep that in mind ahead of the next race.
4. Marengo
Arguably the most famous war horse of all time, Marengo belonged to French emperor Napoleon Bonaparte. Marengo accompanied Bonaparte during many battles, including the now famous Battle of Waterloo in 1815, and he was in fact named for the Battle of Marengo fought between France and Austria, where he displayed astounding capabilities and carried Bonaparte to safety.
3. Palomo
Simon Bolivar, known as the 'Liberator of Latin America, was accompanied by Palomo – a magnificent white horse with a tail that almost reached the ground – during many campaigns throughout the liberation struggle.
Bolivar received Palomo as a gift from an elder peasant woman ahead of the Battle of Boyacá in 1819.
2. Copenhagen
Copenhagen, named in honour of the British victory at Second Battle of Copenhagen, was the war horse of Lord Arthur Wellesly, the Duke of Wellington.
Born in 1808, Copenhagen was bred by General Grosvenor and even ran a few races before being acquired by the Duke of Wellington in 1813.
Copenhagen accompanied Lord Wellesly during the Battle of Waterloo where they defeated Napoleon Bonaparte together, after which he was retired.
1. Sergeant Reckless
Reckless, a horse of Mongolian breed, was bought in 1952 and trained by the US Marine Corps.
Used during the Korean War to carry supplies and weapons and to transport wounded soldiers, Reckless was most well-known for her intelligence and her many solo missions in which she traveled unaccompanied.
Reckless completed 51 solo trips in a single day during the Battle for Outpost Vegas in 1953 and she was named a sergeant in 1954 and retired.
Reckless was once named as one of the 100 All-time American Heroes by Life Magazine, and she lived a peaceful life after her retirement until her death in 1968.