There are a lot of famous racehorses that have become legends throughout history. Some are known as old war veterans that took to the circuit, while others performed so well on the track that they are yet to be outshone. Of the many horses that have come and gone throughout the years, few have gained the reputation of one particular Thoroughbred: Secretariat.
Secretariat was a North American horse that shot to fame in the early 1970s. He was a born racer, having come from some of the finest purebred stock available in the United States, and spent a number of years creating a number of new records.
Secretariat has become such a well-known household name that he's been featured in just about every type of media available. From film, games, and even something more obscure like online Roulette, the Thoroughbred will always remain a name to be remembered.
His Early Years
Christopher Chenery was the breeder who officially bred Secretariat, and it was done at Meadow Stud. Christopher has taken ill during the period, so his daughter, Penny Chenery arranged the actual breeding. Secretariat was sired by Bold Ruler, and the dam was Somethingroyal, daughter of famous Princequillo.
At the time, Bold Ruler was the leading sire in the United States for about a decade, starting in 1963 and ending in 1973.  After his many successes, Bold Ruler retired to a stud, Claiborne Farm, and from there he was bred with a number of mares.
This is when Chenery would send their two mares to be bred with Bold Ruler, Somethingroyal and Hasty Matelda. She would send Somethingroyal again the following year, and this is the pairing where Secretariat was conceived. He was born in 1970 on March 30th at Meadow stud, situated in Caroline County, Virginia.
Howard Gentry, the manager of Meadow Stud at the time, recalls saying, He was a very well-made foul. Hew as perfect a foal that I ever delivered." It didn't take long for the young foal to distinguish himself from the other youngsters at the time, always taking the lead, and always determined to get to the end.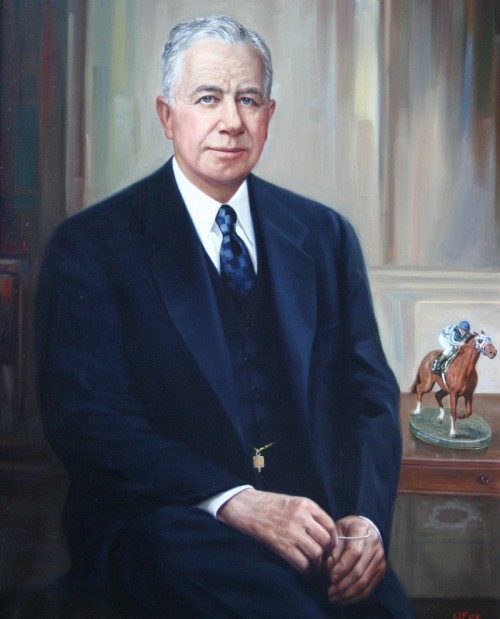 Later Years
By the time Secretariat was fully grown, he stood at 16.2 hands, or 66 inches high. Many noted his exceptional balance, nearly perfect conformation, and his stride biomechanics. He was a big, powerful horse that many believed was destined for greatness.
He first began racing in 1972, and was noted for handling crowds well, and for not being spooked by the bumping of the horses as they waited to start the track.
His first official race took place on July 4th, 1972, which was held at the Aqueduct Racetrack. Although he didn't start off well, he eventually made up the lost ground, and finished fourth, which was remarkable for horse in its first race. It became a trend for the racer, and for many of the subsequent events he attended, he would hang back before eventually taking over and snatching the winning position.
His racing career from that point onward would remain on a constant uphill, where he eventually would be crowned the second greatest racing horse in history.