Phar Lap- A Four-Legged Legend
On 4 October 1926, a legend on four legs was foaled in Seadown on New Zealand's South Island. That horse was Phar Lap, and thus far, no other racehorse has been able to capture the imagination of horse lovers, racing fans, punters, and the general public quite like he did.
The champion horse's story has it all – drama, excitement, attempts on his life, and a mysterious death. Let's get to know it a little better.
A Gangly, Awkward Horse – with Warts
Phar Lap was sired by Night Raid, the stallion that also sired Nightmarch, a winner of the Melbourne Cup. His dam was Entreaty.
The foal's pedigree was enough to convince Sydney-based trainer Harry Telford to speak to David J. Davis, an American businessman, to buy it on auction at the Trentham Yearling Sales in 1928. The men considered the successful 160 guineas bid a bargain until they saw the awkward, gangly creature with a face full of warts.
Davis refused point blank to pay for Phar Lap's training, so Telford agreed to train him for free – with the understanding that he would receive two-thirds of any winnings made by the horse. After leasing the horse to Telford for three years, Davis eventually sold Telford joint ownership.
The Wonder Horse's Illustrious Racing Career
Phar Lap, whose name is a slight variation of the Thai and Zhuang word for 'lightning', got his racing career off to a shaky start. His first four races saw him place last and then not at all.
Things changed on 27 April 1929. Apprentice jockey Jack Baker rode Phar Lap to victory in the Maiden Juvenile Handicap at Rosehill Racecourse.
Phar Lap went on to place second at the 1929 Chelmsford Stakes at Randwick Racecourse and gain the respect of the majority of the Australian racing community.
An attempt was made on Phar Lap's life on 1 November 1930. Luckily, the bullets missed the beast, and he not only went on to win the Melbourne Stakes later that day, but also the Melbourne Cup as odds-on favourite only three days later.
We can only imagine what the excitement must have been like if online NZ racing tips had been around in those days!
After Telford became Phar Lap's joint owner, Davis decided to ship the horse to North America for racing. Tommy Woodcock was brought in as Phar Lap's new trainer, and the horse was entered in – and won – the Agua Caliente Handicap. After his Mexican victory, the horse was sent to a ranch near California's Menlo Park.
Lasting only four years, Phar Lap's racing career was relatively short. However, it was nothing less than illustrious. He won 37 of 51 races, and 14 of those wins were consecutive.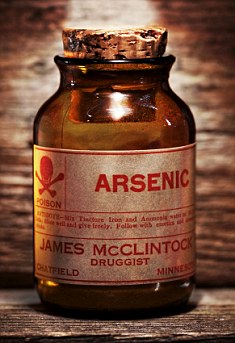 Farewell, Phar Lap
Phar Lap's short life and illustrious racing career came to an end on 5 April 1932. Early that morning, Woodcock found the horse feverish and in pain. He died a few hours later.
It wasn't until June 2008, when the Melbourne Museum released forensic investigation findings, that the cause of Phar Lap's death was properly identified. Analysis of hairs from the horse's preserved hide showed that approximately 40 hours before his died, Phar Lap received a huge dose of the poison arsenic.
Phar Lap's heart is preserved in Australia's National Museum, his stuffed body in the Melbourne Museum, and his skeleton in New Zealand's National Museum. His legend, however, lives on in the hearts and minds of racing lovers around the world.