While the bookies will certainly tell you of the underdogs and the favourites of a horse race, the fact of that matter is that any horse could win the race.
Ask any horse racing fan what they love about the sport and we guarantee they'll say that the unpredictability of a horse race is what is most thrilling. With this in mind, let's explore the 5 greatest horse racing upsets in history.
1. 1973: Angle Light at the Wood Memorial Stakes
In 1973, the now-famous Secretariat and his stablemate Angle Light descended upon the Aqueduct Racetrack in Queens to race the Wood Memorial Stakes. However, shortly before the race was set to start, Secretariat developed an abscess under his lip and this was all that Angle Light needed to make his name.
Secretariat hit the track in a less than ideal condition and took 3rd, while Sham finished 2nd, and Angle Light 1st.
2. 1791: Canonero II at the Kentucky Derby
Born with a crooked foreleg, Canonero II was listed amongst 6 horses on a mutual bet in the 1971 Kentucky Derby and the track wouldn't even allow punters to bet on him to win.
However, many didn't realised that Canonero II had already won a race in Venezuela where he was trained and, despite running in 18th place out of 20 horses at the half-mile, Canonero II sailed past every other contender to take 1st place – a story almost as thrilling as playing online slots!
3. 1930: Jim Dandy at the Travers Stakes
While Jim Dandy certainly was a season racer with 141 races throughout his 12 year career, the truth is that he came last in the majority of them.
As such, he certainly wasn't an attraction at the Travers Stakes in 1930, but a heavy rain fell at the Saratoga Springs track that day, which finally allowed Jim Dandy's 'eggshell hooves' to come in handy. Much to everyone's surprise, the 100-1 longshot won by an 8-length victory.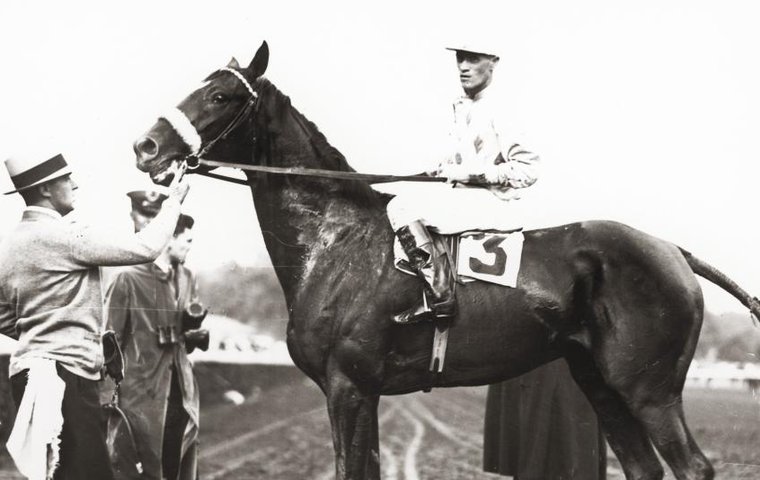 4. 1913: Donerail at the Kentucky Derby
Given a lowly 91-1 shot to win the Kentucky Derby in 1913, Donerail was left in 6th place when race favourite Ten Point stormed into an early lead.
However, as Ten Point started to tire, Donerail seemed to come out of nowhere and won the race by half a length. Not only was it officially the greatest upset ever seen at Churchill Downs, Donerail also won the race in record time.
5. 2009: Mine That Bird at the Kentucky Derby
While Mine That Bird had a racing career in Canada and the United States from 2008 to 2010, he is most well-known for pulling off another great Kentucky Derby upset.
Put at odds of 50-1 in the 2009 Kentucky Derby, Mine That Bird moved so quickly from the back of the pack to the front, that the announcer didn't notice him until he was already 8 lengths in front. He became the 2nd gelding to win the Kentucky Derby since 1929 and achieved the longest margin of victory in more than 60 years.